Budget proposals for the year 2024 are due to be presented before the Parliament on 13 November by President Ranil Wickremesinghe, in his capacity as the Minister of Finance, Economic Stabilisation and National Policies. MORE..


26 Sep 2023 (1:56 PM)



National Water Supply and Drainage Board (NWSDB) states that issuing electronic water bills instead of printed bills will commence from October 01, 2023. MORE..


26 Sep 2023 (2:10 PM)



A new law is set to be introduced to transform the Colombo Port City into a Financial Zone , President Ranil Wickremesinghe revealed today (26 Sep.). MORE..


26 Sep 2023 (3:03 PM)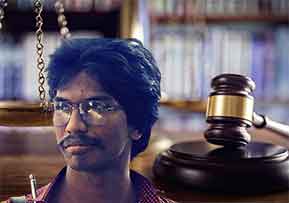 The Trincomalee Magistrate s Court on Tuesday (26 Sep.) issued a court order prohibiting the commemoration of Thileepan , a member of a proscribed organisation, in several areas within Trincomalee, on account of the inconvenience likely to be caused to the public. MORE..


26 Sep 2023 (2:54 PM)



The Colombo District Court today (26) suspended the interim injunction preventing the implementation of a letter issued by the chairman of the Sri Lanka Freedom Party (SLFP), former President Maithripala Sirisena to Dayasiri Jayasekara, who was recently ousted as the party s General Secretary. MORE..


26 Sep 2023 (4:17 PM)