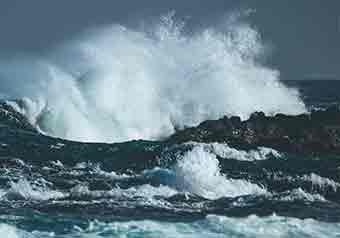 The Meteorology Department, on Friday (01 Dec.), issued a Red alert for strong winds and rough seas over Bay of Bengal sea areas. MORE..


1 Dec 2023 (6:44 PM)



The Sri Lanka Tourism Development Board (SLTDB) has revealed that it is likely for Sri Lanka to have received over 1 million tourists by the end of this year. MORE..


2 Dec 2023 (10:34 AM)



In response to the outcomes of this year s G.C.E. Advanced Level Examination, President Ranil Wickremesinghe has directed the commencement of a scholarship program through the President s Fund for students currently pursuing their G.C.E. Advanced Level studies. MORE..


1 Dec 2023 (6:42 PM)



US Ambassador to Sri Lanka Julie Chung has raised concerns pertaining to the continued use of the Prevention of Terrorism Act (PTA) , highlighting the importance of the need to protect certain fundamental freedoms . MORE..


1 Dec 2023 (9:56 PM)



Sri Lanka will have "excess" renewable energy and is in talks with neighboring countries, particularly India, to export supply, President Ranil Wickremesinghe told Bloomberg Television on Friday (01 Dec.), on the sidelines of COP28. MORE..


1 Dec 2023 (9:54 PM)