The Meteorology Department says the depression over southwest Bay of Bengal is located near latitude 10.3°N and longitude 85.3°E, at 11-30 p.m. on Friday (Dec.01) and about 490km northeast of Trincomalee. MORE..


2 Dec 2023 (9:19 AM)



In a compelling address at COP28 to the UN Framework Convention on Climate Change (UNFCCC) in Dubai on Friday, President Ranil Wickremesinghe acknowledged the historical significance of the UN Conference on Human Environment, emphasizing its goal to defend and improve the environment for present and future generations. MORE..


2 Dec 2023 (9:53 AM)



Sri Lanka will have "excess" renewable energy and is in talks with neighboring countries, particularly India, to export supply, President Ranil Wickremesinghe told Bloomberg Television on Friday (01 Dec.), on the sidelines of COP28. MORE..


1 Dec 2023 (9:54 PM)



State Minister of Finance Ranjith Siyambalapitiya has revealed that discussions pertaining to the revision of operating hours of liquor stores are currently underway. MORE..


1 Dec 2023 (7:34 PM)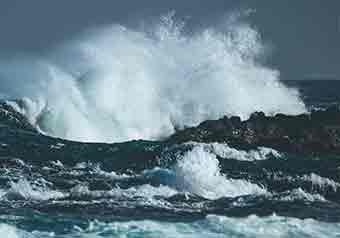 The Meteorology Department, on Friday (01 Dec.), issued a Red alert for strong winds and rough seas over Bay of Bengal sea areas. MORE..


1 Dec 2023 (6:44 PM)